Posted by Don Mainardi on 15th Nov 2023
What's the best way to improve your product?
Listen to your customers... seems straightforward, right?
The month offered two opportunities for our New York market community to come together at the Javits Center. First was the B&H 50th Anniversary BILD event followed by the annual NAB New York exposition. Both were well represented by manufacturers which attracted those professionals in our industry seeking to see, touch, and feel tools of the trade.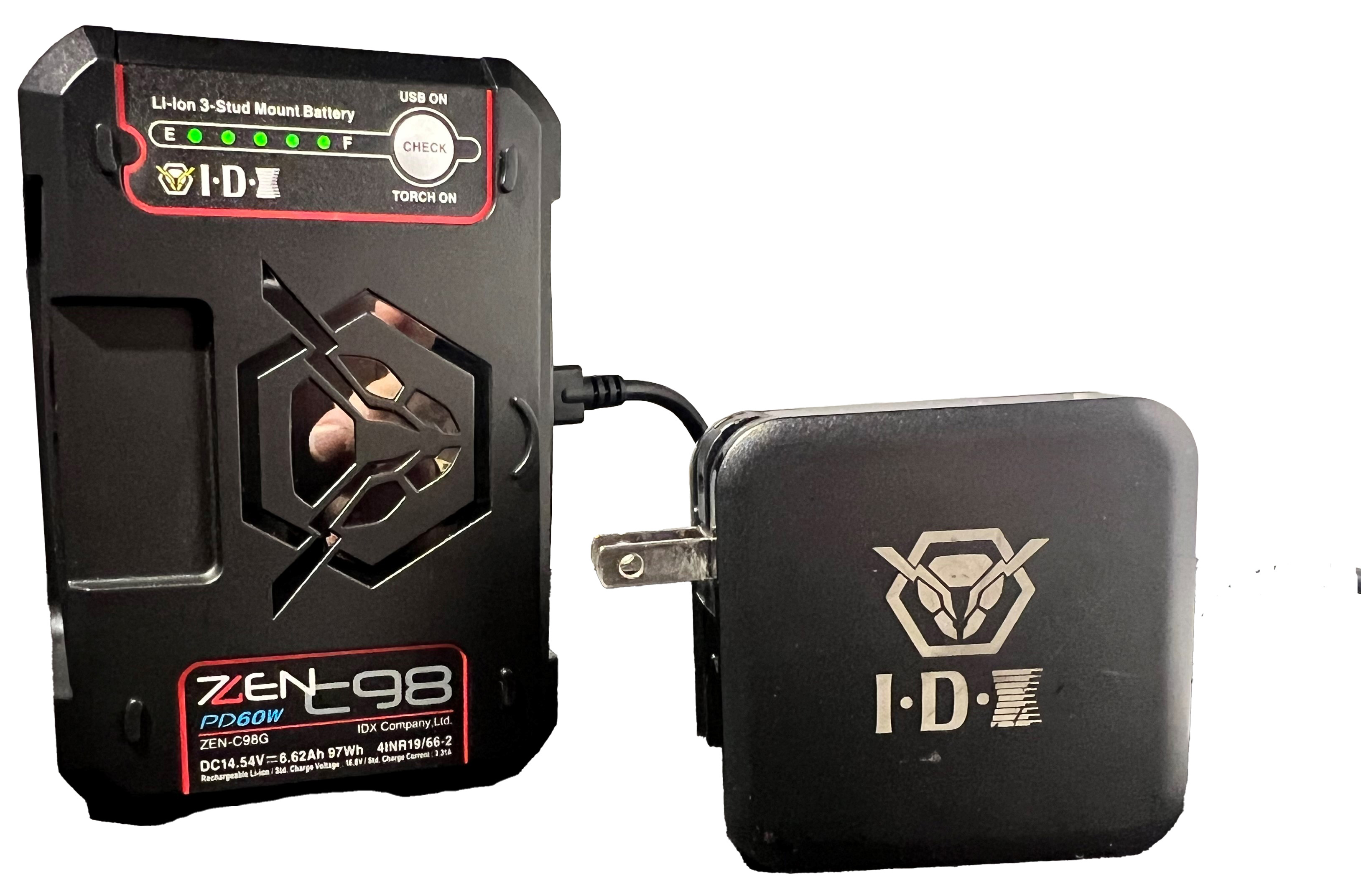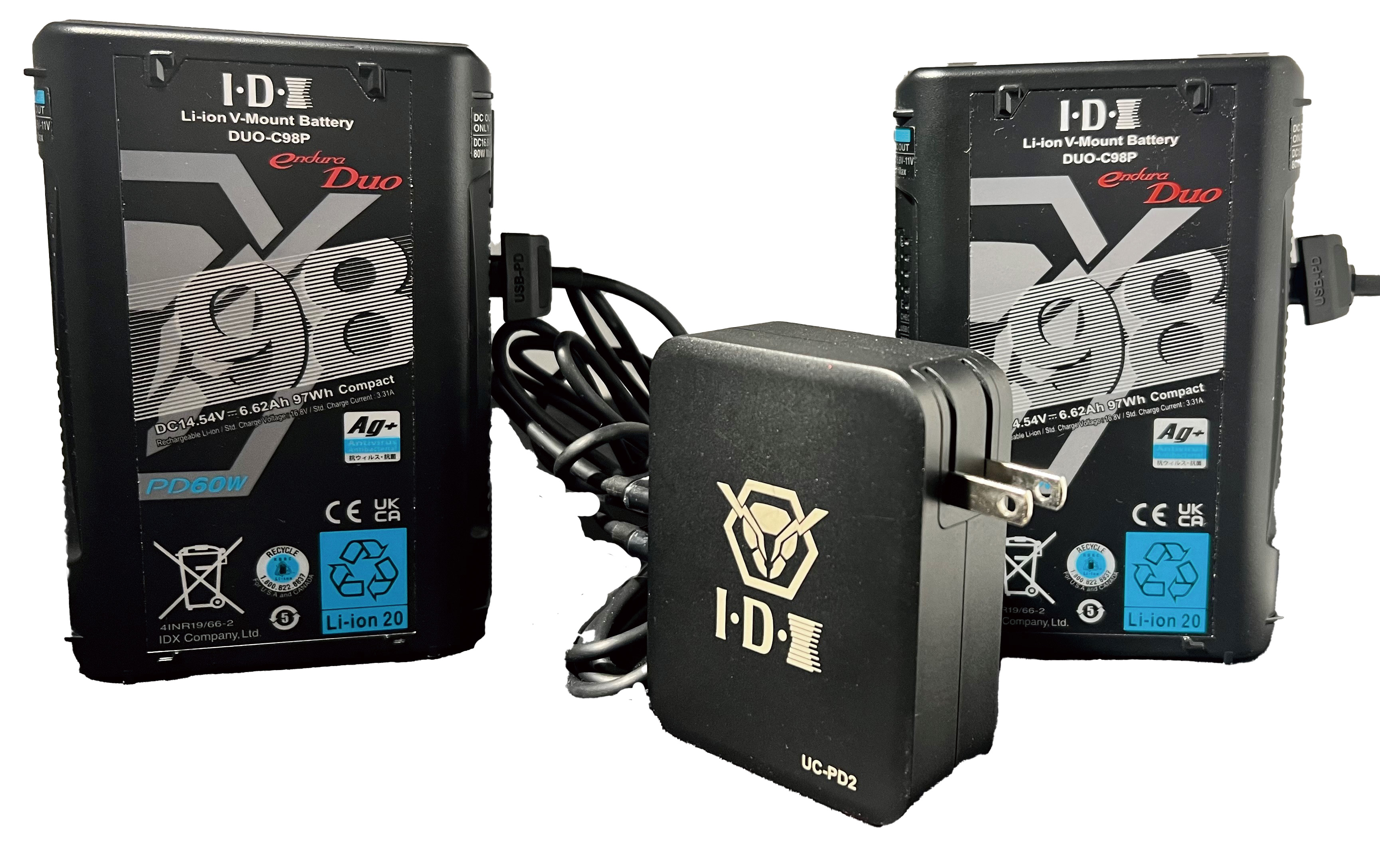 Of course, IDX was proud to sponsor and participate in both events. This affords us two important opportunities only possible when we have "face time" with the public. The first, of course, is to discuss how IDX offerings can solve problems and fill application needs. As previously reported here, we discussed the changing camera profiles from larger shoulder-mounted to smaller handheld acquisition devices. Many started with the familiar and prolific DUO-CP brick batteries. But what caught their eye were the small form batteries which are better suited for the new camera profiles.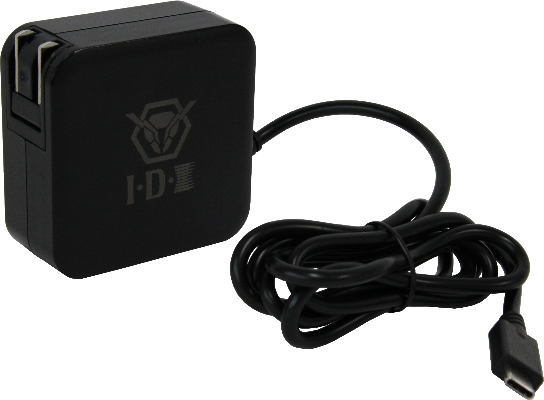 IDX has always offered alternatives to other options such as the SL-F Series Sony L-Series replacement batteries, and Panasonic replacements. Some were not aware of the new lower cost for the SB-U PD Sony BP-U replacements. Most were attracted to the new Imicro-PD V-Mount Series, the Imicro-98 PD , Imicro-150 PD, and the newly announced Imicro-50 PD which is smaller, lighter, and an excellent choice for applications that require those features when high capacity is not needed.

Some were impressed when they compared the size and weight differences between the brick batteries and the Imicro of equal capacity, including power taps. The added benefit of having a USB-C port on the Imicro PD and SB-U PD series was appreciated by those who can see the value of positioning for the future.
But, wait, there is more! IDX Authorized Dealers are offering a great deal on these two series. IDX has reduced the price of them and with the purchase of any of the five batteries, SB-U50-PD, SB-U98-PD, Imicro-50-PD, Imicro-98-PD Imicro-150-PD, purchasers get a FREE UC-PD1 USB-C power delivery/battery charger device. Many went to IDX Dealers exhibiting at the show to learn more!
For projects that were shelved during the strike, it is a great time to check inventory and be sure your battery supply is updated and adequate for the resumption of work.

The second benefit of being involved in shows is that IDX is equally important. At IDX, we have always taken pride in encouraging dialog with the users of our products. You are the ones who tell us how to make improvements on subsequent models which enhance the usefulness in everyday life.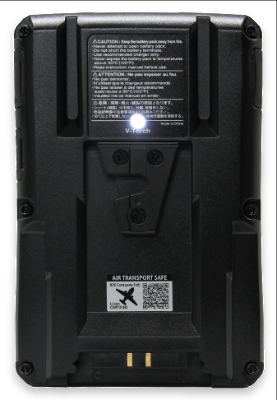 An example is the Torch light which alights when the check button is pushed in dark environments to make it easier to attach the battery to the clip. Simple, but that is something that we can only learn by listening. With the breadth of attendees who do many different jobs in the industry, we have learned that listening is good for everyone.
We welcome any suggestions at any time. Please, feel free, we invite you, encourage you, to send ideas you may have to idx.usa@idx.tv.

With the Holiday Season fast approaching, and the four-month strike work stoppage settled, do not forget the special promotion offered by IDX until the end of December 2023. They make great budget stretchers and stocking stuffers.

IDX wishes you and yours a very healthy and Happy Thanksgiving!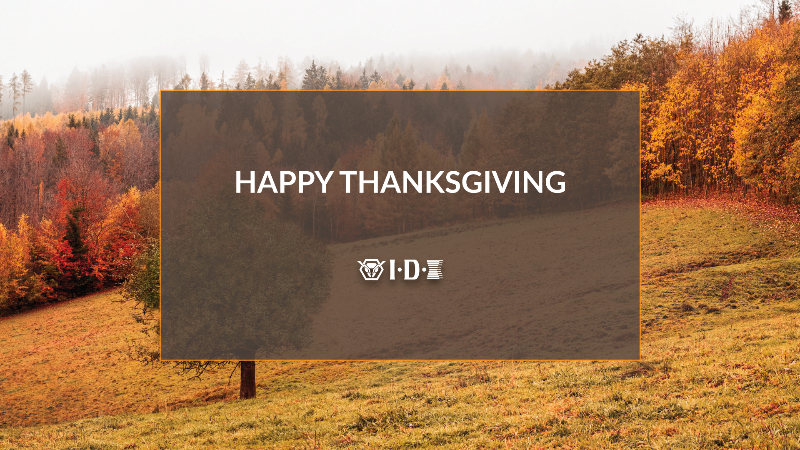 SPECIALS AND PROMOTIONS
Ask your IDX Authorized Dealer about the NAB Special promotion! Get a free UC-PD1 with the purchase of any SB-U PD or Imicro-PD Series battery, at discounted prices, now until December 29, 2023.

IDX is continuing its trade-in program to get a discount on ZEN Three stud batteries or kits. The procedure is to send any V-Mount or Three Stud battery, any brand, any chemistry, any condition to:

IDX Service Department
24422 South Main St. #502
Carson, CA 90745 Attn: Recycle

Once we record the return and contact information, we will evaluate the trade-in and send a numbered voucher by email. That will entitle you to purchase any ZEN Series battery or kit ( ZEN-C98G, ZEN-C150G, ZC-2C98G, or ZC-2C150G) with a 15% discount from the MAP price, with a 15% discount from the MAP price, through the IDX website. One numbered voucher will be issued for every battery traded into IDX. Each voucher number may be applied to a ZEN Series purchase, one for one.
Again we remind you that we always seek new topics for the IDX-tra. Please send suggestions to idx.usa@idx.tv. For previous issues of IDX-tra, please visit News - IDXTEK