Posted by Don Mainardi on 20th Sep 2023
Who doesn't love a new product launch? We're adding to our popular micro batteries series. See details below.
A recap of recent news: IDX recently lowered prices on some very popular models, such as the ZEN three stud series and kits, SB-U Sony BP-U replacements, and Imicro Series. This increases the value of IDX products at a time when budgets are lean.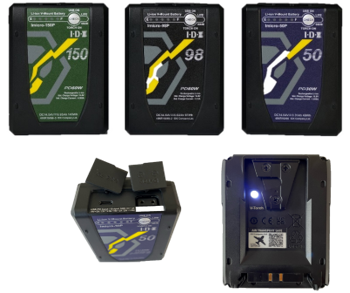 IDX Announces The New Imicro-PD Battery Series
Earlier this month IDX announced the introduction of a new battery series, the Imicro-PD line. It consists of three models, the Imicro-98P, Imicro-150P, and the new Imicro-50P. The Imicro-50P battery is lower capacity and lighter weight to address applications requiring lighter weight and power taps. The new series will arrive in the third week of September. The new series will also utilize the same accessories as the original Imicro's, such as the A-Vmicro2 hot swap plate which automatically advances from the first to the second channel with manual override.
More Options. More Benefits.
The major difference is the addition of a USB-C port. Unlike USB-A found on earlier models, this expands the benefits as a two-way pathway for power and data transfer. As we did many years ago by adding a USB-A port on the DUO Series, IDX has again addressed the changes in technology and applications by upgrading to USB-C. Regular readers of IDX-tra will recall the October 2022 edition which extolled the benefits of USB-C. There you will see that USB-C is two ways and is faster in power and data transfer than USB-A. The connector is smaller and has no "upside down" as USB-A does. Several years ago, IDX knew that if USB-A were added to the DUO battery, accessory manufacturers would recognize that D-Taps could be replaced by USB. Of course, this happened and they designed products to accept that pathway. In the year since we first wrote of USB-C on batteries, we have seen USB-C become more common in the marketplace, especially in consumer products such as laptops, tablets, and phones.In fact, Apple released information this week that the iPhone 15 will adopt USB-C as a substitute for the lightning cable used for years as a power source. Makes sense, and reinforces that this ascension to USB-C is real and growing. Professional video is sure to follow as they did in the past. Within the life span of the batteries, there will be more devices with which to mate USB-C.
https://idxtek.us3.list-manage.com/track/click?u=d...
Charging and Power Delivery Options
A few years ago, IDX added two small, light, but very powerful charging devices, the UC-PD1 and UC-PD2. Now travel is made easier with these smaller, lighter charging devices.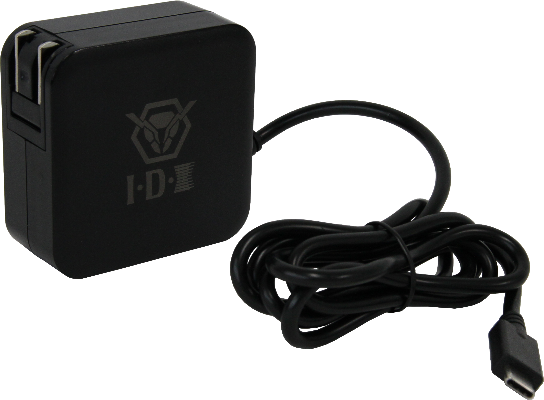 The UC-PD1 is a single-channel power delivery device and the UC-PD2 has two USB-A and two USB-C ports (USB-C cables provided). They are convenient for travel as they are compact and light. A photographer for a global news-gathering organization recently took the SB-U98P and UC-PD1 into a war zone for the convenience and speed benefits. It will charge a 97Wh battery in about 130 minutes.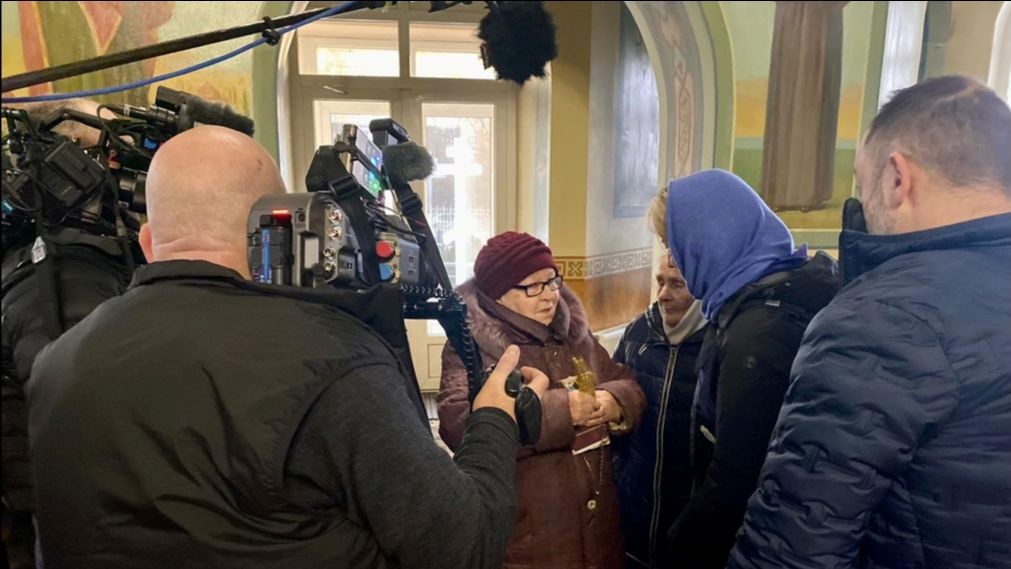 The Imicro-PD Series has a smaller clip, but will still work on IDX V-Mount chargers as well as with the UC-PD power delivery devices. The UC-PD1 is a small, light, cost effective device that delivers power through a USB-C cable. It is the perfect companion to the new Imicro-PD Series. At less than one-half pound and with dimensions of 2.68" X 2.68" X 1.2", the UC-PD1 packs a maximum of 65 Watts in your pocket. It can provide A/C or can charge batteries quickly. Capable of charging at DC 5V, 3A/ 9V, 3A/ 12V, 3A/ 20V, and 3.25A (Max 65W), it truly addresses the demand for "smaller and lighter" without compromise. It seeks and matches the appropriate voltage. As always, we invite any questions and comments about this IDX-tra offering. We are also seeking ideas for future topics of interest.